The radio ligand therapy (RLT)
We explain how the therapy works.
Radio-ligand therapy (RLT) using lutetium-177 (Lu-177) labeled PSMA antagonists is now offered at some hospitals in Germany for patients with prostate cancer as an individualized curative trial. We explain how the therapy works.
Lutetium-177 PSMA therapy is a novel procedure for the palliative treatment of advanced metastatic prostate cancer, which is offered as an individualized curative procedure. An individual therapeutic trial is the application of a fundamentally effective, but not (yet) approved treatment procedure, which can be carried out in individual cases for patients with diseases that cannot be treated in any other way. An individual healing trial is clearly different from a clinical trial and is not part of the medical standard, as side effects and risks are not yet fully known. Initial clinical results [1] [2] of LU-177 PSMA therapy, however, confirm acceptable side effect rates with good therapeutic results.
How does the therapy work?
In most cases, cancer cells originating from the prostate have prostate-specific membrane antigen (PSMA) incorporated on their cell surface. This antigen can act like a magnetic docking site, which can bind so-called PSMA ligands. These ligands can be chemically linked to therapeutically active beta emitters (Lu-177). This allows the beta emitter to exert its effect directly on the cancer cell. Since radioactive radiation only reaches a few mm in human tissue, a higher and thus more effective dose of radiation can therefore be directed directly against the tumor cells than is possible with external radiation therapy.
Who is suitable for Lu-177 PSMA therapy?
Patients who do not (or no longer) respond to other treatments such as hormone therapy, chemotherapy, or external beam radiation therapy are potentially eligible. Lu-177 PSMA therapy is feasible in patients with prostate cancer whose cells have sufficient expression of PSMA on the cell surface. To determine whether Lu-177 PSMA therapy can be performed, the first step is to use Ga-68-PSMA ligand PET/CT to assess PSMA status. In addition to other physical requirements, which must be individually checked in advance, it is also necessary for the patient to have well-functioning kidneys and bone marrow.
Please contact for this treatment: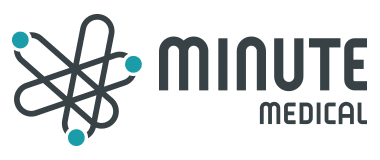 Hörlgasse 14/5
A-1090 Vienna
Austria